WORK
Integra Screen
Employment verification and background screening
Industry: Background Screening
What we did
Consulting
Development
Audited by Ernst & Young
UI/UX
Testing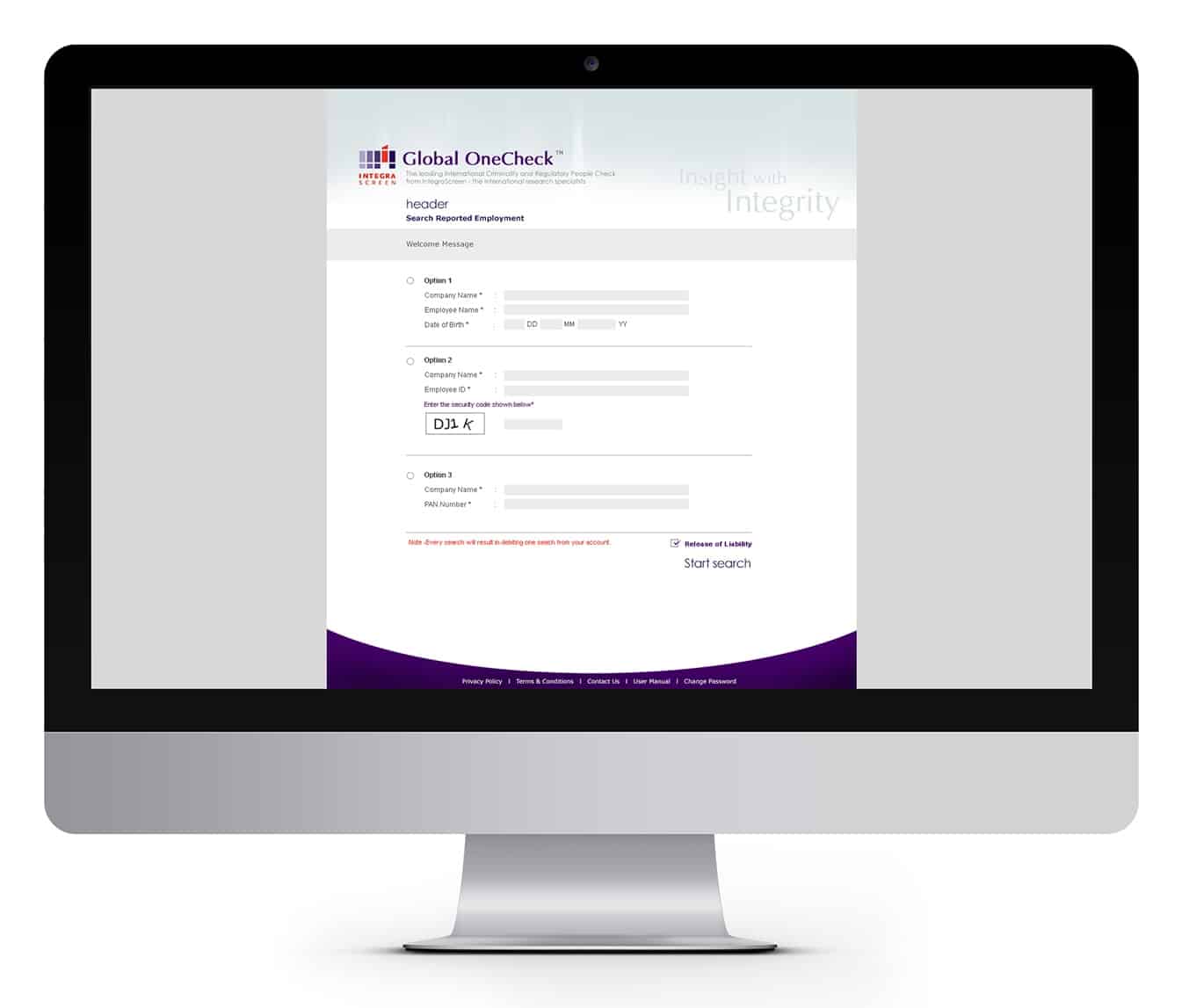 Web Portal
Integra Screen National Employment Register (INER) is a centralised, online employee database created by Integra Screen to meet the increasing needs for employment verification and background screening in India.
This database contains employment data, which are contributed by member organisations of INER and made accessible to approved and authorised users only. It is an automated service that provides employment verification in the fastest and most accurate method available. It is secure and convenient access to employment details required for background screening purposes.
The said application was audited and certified by an independent international audit firm Ernst & Young.
Technology
VB.NET, MSSQL 2000, Web Services