WORK
SportsHero
'SportsHero', a prediction + gaming portal for Sports Fan
What we did
Consulting
Development
UI/UX
Testing
Support & Maintenance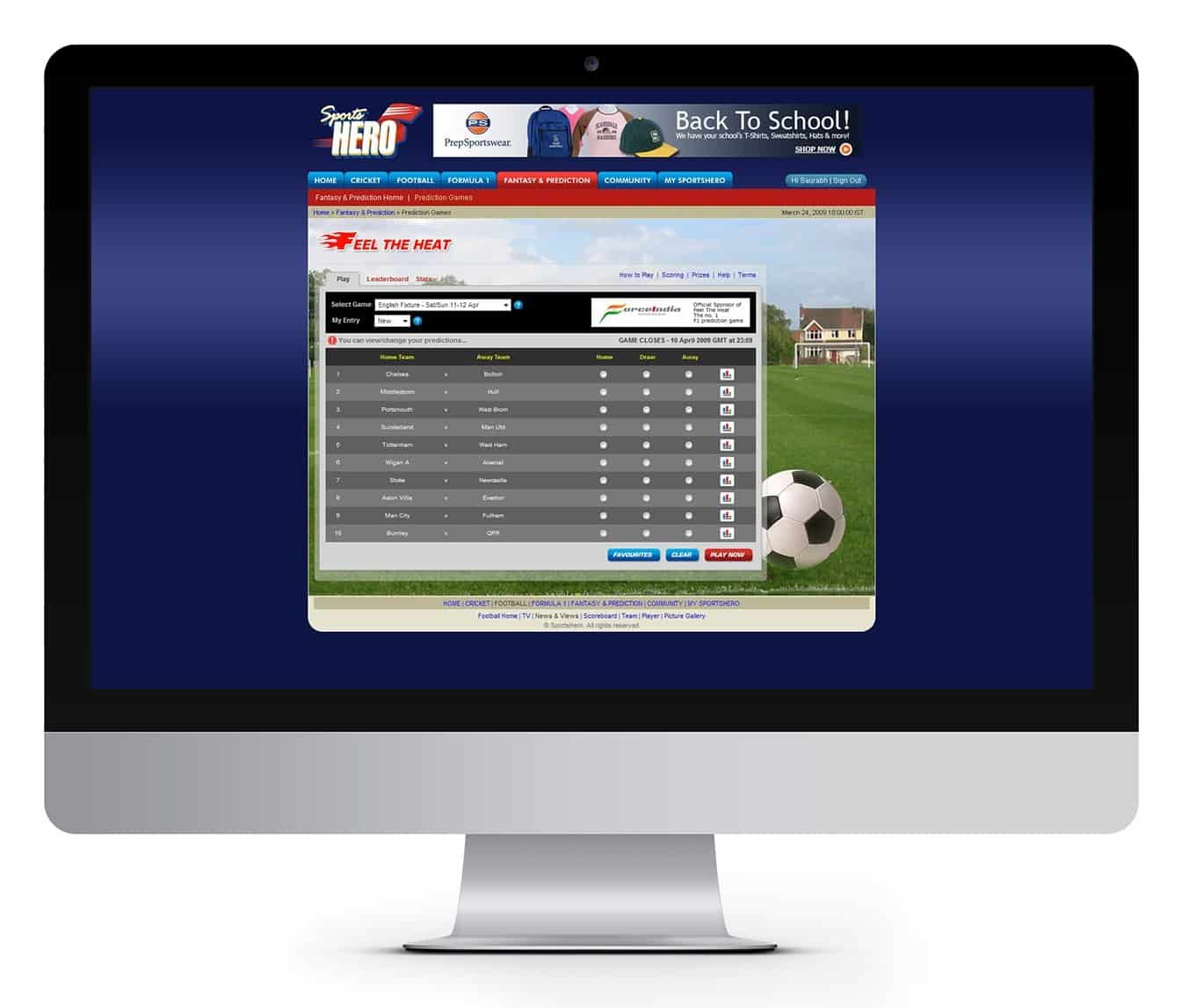 Web Portal
'SportsHero', a fantasy sports portal & prediction gaming engine for a leading UK firm (Sportech PLC) focusing on Cricket, Football & Formula1. Online fans can play fantasy sports and prediction games online and look for the latest news on various ongoing sports tournaments.
The primary application features are the following:
Processing of incoming XML files for videos, pictures, news and scores of the tournament displayed on the website.
Display videos, pictures, news and promotions related to sports.
Ability to set up online prediction games and closely linked them with an ongoing sports tournament.
Technology
PHP, MySQL
Microsoft .NET & MySQL