WORK
Lupus Travel
Digital Transformation of a leading travel agency.
Industry: Travel
Digital Marketing
What we did
Consulting
Digital Marketing
Data Analysis – Recommendation Algorithm
Creatives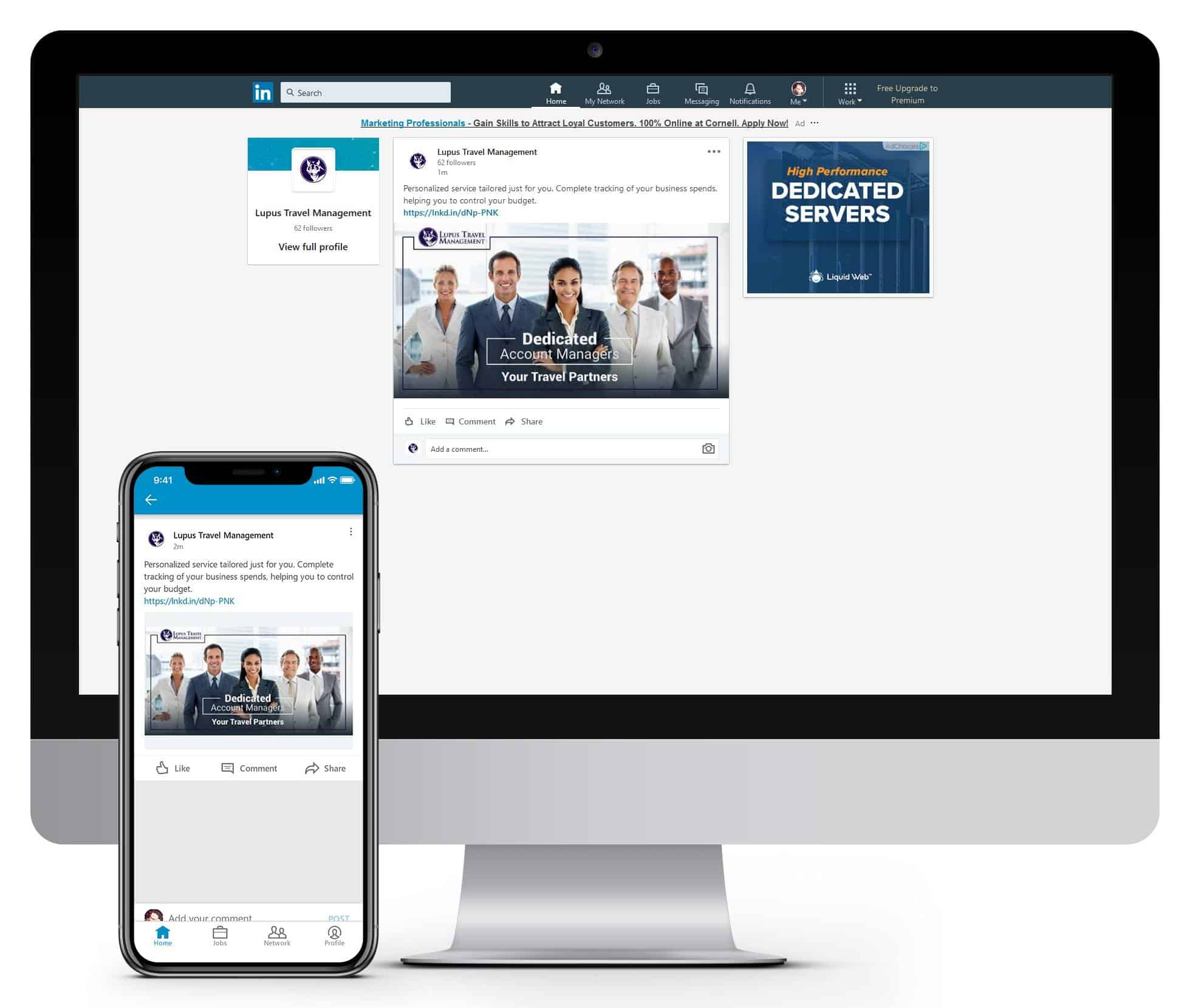 Digital Marketing
Lupus Travel focuses on providing a quality, tailored travel experience with the ability to deliver exclusive rates and fares that suit its global growing customer base by negotiating special rates with over 75 Premium Airlines and over 60,000 hotels and being an affiliate of the Advantage group.
Being in operation for over 30 years Lupus Executive Leaders decided to invest in the latest digital initiatives to better serve its growing customer base.
LinkedIn Marketing Campaign with Sponsored Content tailored to the needs of different-sized businesses, and LinkedIn Lead Gen Forms auto-filled with LinkedIn profile data
Target email campaign, i.e. Fight Offer Recommendation based on a recommendation algorithm
Online form via its responsive web presence wherein its customer could request to quote or update its profile for smooth travel journey
Result
17% increase in Company Page followers
200% increase in LinkedIn engagement
The first 20 days of Lupus LinkedIn campaign delivered a conversion rate to leads of close to 2%
After Lupus's added LinkedIn Lead Gen Forms to the campaign, results skyrocketed. The completion rate for lead generation forms jumped to 20%